What is it ?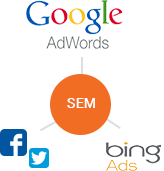 Search Engine Marketing (SEM) is a form of internet marketing that involves promotion on websites to increase your visibility in search engine result pages thus getting you more traffic to your website. The two most popular forms of SEM are Pay-Per-Click advertising and Search Engine Optimization (SEO)
Why Start?

SEM is a cost effective way to reach clients that are looking for your specific services and products. With services such as Pay-Per-Click and Search Engine Optimization you will be able to reach more customers locally, nationally, and globally.
Our Solution

With SEM, your marketing dollars and strategies can be tracked through conversions making it the most effective marketing method on the internet. At Ideal Visibility, we will insure your SEM campaign strategies produce the most effective results and that you experience a favorable return on your investment.
Search Engine Marketing Is Crucial To Your Success
Today, marketing has changed to online marketing where you can track and control your results, performace, and budgets effectively each step of the way. Search Engine Marketing is the most important aspect of your business to attract potential customers. With Search Engine Marketing also known as SEM, you will drive traffic and brand awareness through Social Media Marketing, Pay-Per-Click Advertising, and Searh Engine Optimization. With SEM, it is important to remember you have two goals. The first goal is to get people to visit your website. The second goal is to have the visitor carry on with an action you like such as buying a products, dowloading a PDF, subscribing to your blog, etc. At Ideal Visibility, we will work closely with you to determine your marketing goals and will draw out a performance proof plan to achieve them!
Searh Engine Optimization and Pay-Per-Click Advertising also known as AdWords are two of the most popular forms of Search Engine Marketing. The other method for SEM is Social Media Marketing, which is an effective way of getting people to spread word of your brand or service leading to higher visibility. If you are not already using these proven methods for obtaining customers and results, your competitors are ahead of you.
With your Search Engine Marketing campaign, we will assing you a dedicated Ideal Team Member for proper setup and management. With this personal service you will be able to get ahead of your competiton, understand how important SEM is to your business, and thrive on knowing you will get daily reports, monthly ranking updates, and monthly one-on-one conference calls to insure your advertising dollars are working.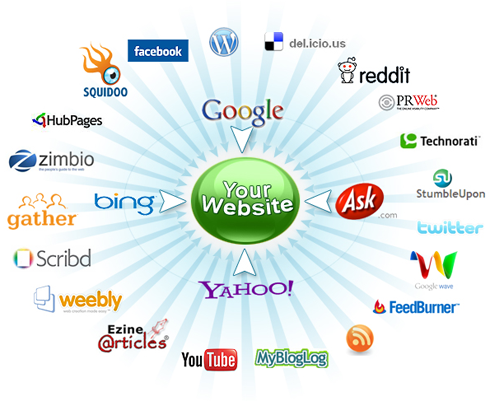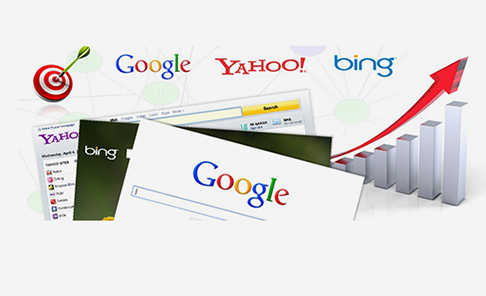 PPC vs SEO vs SMM
So what are the differences between Pay-Per-Click vs Search Engine Optimization vs Social Media Marketing? With PPC, you will get the fastest results because you are literally paying for each click to your website. This is the fastest and most effective way to get visitors to your desired web page. With SEO, we help you prepare and achieve Organic Sarch Engine placement results in attempt to get your website to the first page of search engine result pages. With SEO, this is a long but very rewarding process which will ultimately provide you a greater return on investment. With Social Media Marketing, you are relying on other people on Social Networking Sites to promote your posts, and advertisements. The goal is to go viral with something interesting and hope it spreads in the social community.
Our Pricing
Have Qestions? Call Us Now :
+1 (800) 601-4491
Compare Our
Plans & Pricing
Have Qestions? Call Us Now :
+1 (800) 601-4491
Keywords
Reporting
Onsite (One-time)
Onsite Implemenation
Conv. Optimization Report
Title, Description, Density
Index Check
Google Webmaster Tools
Google Analytics Check
Backlink Anchor Text Check
Schema.org Check
Canonicalization Check
404 Error Check
Robots.txt & Sitemap Review
Portal Web to Lead Setup
Website Copy Edits
Content (Recurring)
Onsite Blog
Articles
Press Release
Video
Visual Asset
Featured News
Business Quote
BuzzGraphic
Syndication (Recurring)
Article Syndication
Featured News Placement
Twitter Sharing
Client Twitter Sharing
Client Facebook Posts
Client Google+ Posts
Business Quote Placement
Press Release Syndication
Visual Asset Placement
30
40
3
12
2
7
1
1 each 6 months
1
1
1
–
9
1
14
1
1
1
Professional
50
40
3
12
3
8
1
1 each 6 months
3
2
1
–
11
1
16
1
1
3
Business
75
40
3
15
4
9
1
3 each 6 months
3
3
1
1
13
1
18
1
1
3
Enterprise
100
40
3
20
4
10
1
5 each 6 months
3
4
1
4
14
1
20
1
1
3

Each plan is setup for automatic month-to-month recurring billing contract.