What is it ?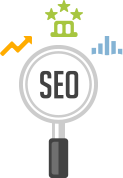 With national and global SEO, you will be able to see search engine results nationally and globally.
Why Start?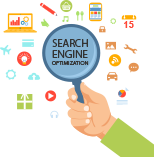 With national and global SEO, you will see much more traffic than a local campaign.
Our Solution

Ideal Visibility will help you achieve organic search results with our vast experience in SEO. First, we determine your keywords and your goals.
See Pricing
Benefits Of National And Global Search Engine Optimization
National and International SEO, sometimes referred to as global SEO, applies to any business targeting a multi-national marketing. Whether your business is a hotel conglomerate or an adventurous entrepreneur, international search engine optimization (SEO) principles will guide your web marketing success. Withnational and Global SEO, you are sure to have more traffic to your website(s) depending on your marketing strategy and usually takes more time to achieve b0Jre the search engines consider you credible nationally and globally.
SEO is an investment not a cost You can achieve a large return for a relatively low to modest spend. Pretty much any site can be optimised for any keywords and phrases desired. The only limiting factors are time and money. Before you start though, make sure you know what you're getting in to and understand the potential return compared to the resources required.
SEO can increase your businesses reachWhether your target audience is local, national or global. SEO can get you in front of them.This means that smaller retailers now have the ability to access international markets and they don't even need premises to do it!
SEO can build your credibility and your brand You can make your brand synonymous with certain keywords, customers will start to relate you as being an expert in that field. By creating the content to get top rankings you will increase yours and your website's authority.
SEO is targeted marketing You know the size of the market, in fact to some extent you have control over it. You can control how competitive you want to be. You can focus only on converting keywords and refine your campaign over time. You're able to deliver a targeted message direct to your audience.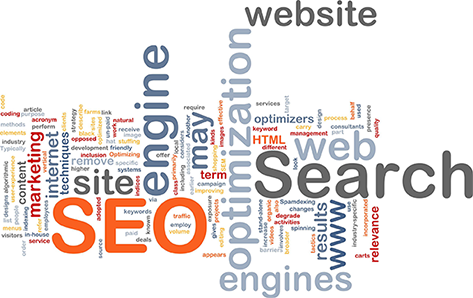 How Search Engine Optimization (SEO) Can Help Grow Your Business
Small businesses usually feel squeezed as they ramp up or try to grab a bigger piece of the customer pie. They're often competing with larger businesses that have more money to spend on staffing, advertising, and product development. If your small business uses a website and social media to sell your products or services, you're already adopted a budget-friendly form of marketing and advertising that doesn't require a storefront. If you use SEO, or Search Engine Optimization, as an additional resource, you can help level the playing field by increasing the web traffic that's coming to your site and bring the right customers (people who want just what you sell) to your corner of the internet.