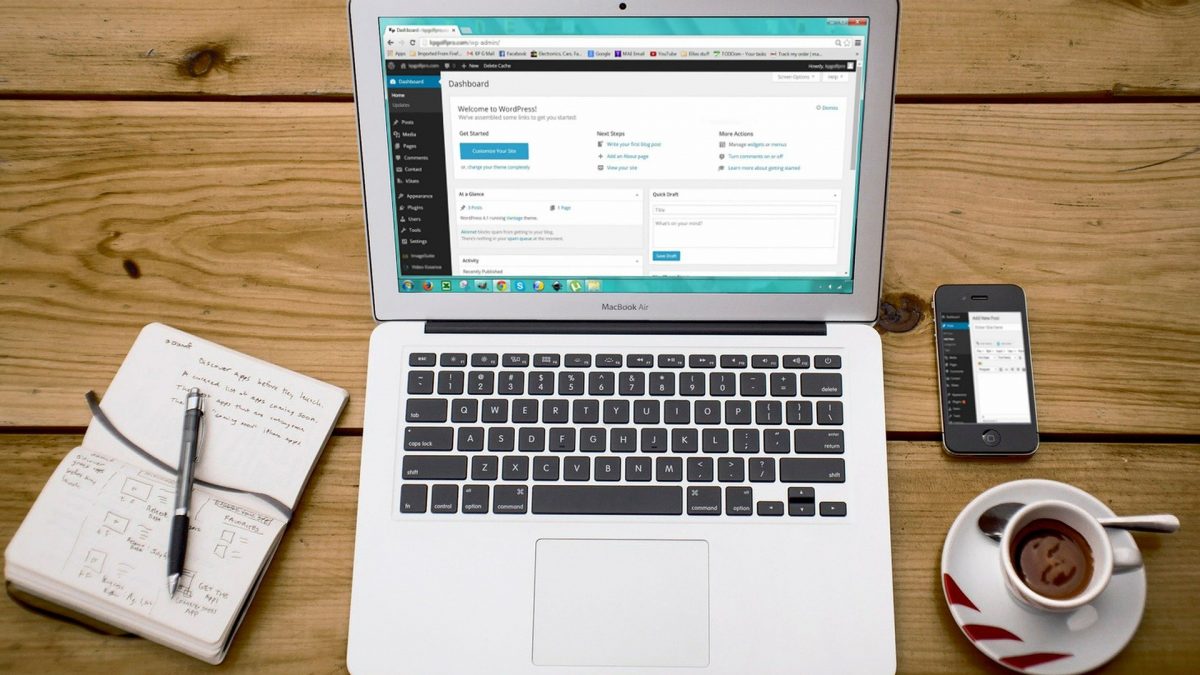 Website Not Ranking in Google? Here's Why!
You have a website that looks great. You're proud of it, but you're frustrated. No one will be able to find you on Google.
You could have the best-looking website in the world. Still, you won't get any inquiries or sales if people can't find you online.
Google is the number one website most visited. The search engine drives most of the search traffic to worldwide websites. That's why getting a strong presence in the search results is so important.
You must understand what's wrong with your website. As a business owner, you should know what to about it. Here are the main reasons why the search results don't rank well on your website.
1. Competitors
Let's just say it. Some markets are more competitive than others. There could be some of the rivals behind them with a large ad budget. That is why you do not place the main keywords on the first list.
How can you get rivals to check?
A quick Google search for your essential goods or services will give you a hint of your competition's size and weight.
Check out the "beds for sale" list below.

As you can see, the results are insane. Although many of these findings are unnecessary, you still contend with DFS, Argos, and Dreams likes. These are all big companies. The opportunity to have your web page on your small company's first list is slim to zero.
What can you do?
You should try to focus on a specific portion of the target market.
Instead of attempting to rank nationwide for the term "Beds for sale," instead, you could rely on a local audience, like "Beds for sale in Bay Area."
If you're aiming into a smaller market, there's less competition and more potential for that regional area to rate higher.
Another alternative is to find a niche within the industry. You should go to the "Children's beds for sale" instead of going for "Beds for sale."
There's even less competition for more personal keywords. You're more likely to do well in the search results.
Google has not indexed your site yet
If you have a brand new website, and you don't show up on Google, it could be because you haven't been identified yet by Google.
But how can you know if you are classified on Google's website?
In a google search, you can find out by using the prefix below.
site:yoursite.com (excluding "www." and "/")
If you can see your website's search results, and you're at the end, you have nothing to worry about. That is, you're indexed. You will usually see a complete list of your web sites, and that's what you're looking for.
On the other hand, if you're not at the top or turning up at all, then the chance is that your website hasn't been indexed by Google yet.
How can you index your website with Google?
Google could identify your website anyway. However, the search engine could take time to recognize it. Not just that, you won't hear about it until weeks down the road.
The easiest thing you can do is connect your website to Google Search Console (formerly Webmaster Tools) and include your sitemap for them.
This will tell Google which pages you want to view in its search results and speed up the process. It'll even inform you if the website has any technical errors.
Meta description is not optimized
Search engines use meta descriptions to decide what the website is. Any of the web pages would have its own collection of meta tags, customized to define its content.
Any of this information will also surface in the search results. Therefore, you need to know how to change it. That is always the first thing the guests can see when they click through to the site.

How can you improve your title tags
Your Title Tags are incredibly significant. This can influence the rankings of your search engines based on what you have in them. Here are only a few suggestions:
Your Title Tags are incredibly significant and can influence your search engines' rankings based on what you have in them. Here are only a few suggestions:
Add the keywords you want to rank for

Keep the length below 55 characters to avoid search engines cutting the title short

Use a sentence structure like "Bed Sales On Single & Double Beds" rather than "Beds | Single Beds | Double Beds | Cheap Beds."
How to improve meta descriptions
You do not count meta explanations against your rankings. But they depend on the pay-per-click feature. Therefore they are significant. Only a few tips here:
Ask a question. This is a smart way to attract new tourists. For example: Why is my website not in Google rankings?

Hold the length below 155 characters to prevent being cut short by search engines.

Have a call to action or contact number to help people get in touch
Poor content optimization
Have you improved the content of your search engines website?
Believe it or not, Google needs your help too. They've got all the solutions. But you've got some testing to do yourself.
There are more than 200 metrics Google is using to rate the website in search results. Any of which can be expanded by adding and modifying various elements to the website like meta tags.
How do you boost the SEO on your site?
For each page of your website, you focus on a single main topic. If you want good search engine scores, you'll need to remember everything from the page headings, image file names, and internal links.
Not enough quality content
High-quality content makes the most difference when it comes to high ranking how well the website is doing.
Your website needs a decent amount of material for the search results to do well. I have seen that time and again. People are spending at least $1,200 on a brand new website and then getting themselves down with low-quality content.
It's suggested to include at least 500 words of text on each page on your website. This would give Google some faith that the material on that website is of some importance. Much else, and the website probably won't score well.
How to fix it
You should update the current pages simply to maximize word count. You might also pay for a writer to consistently create your material.
Here are my four tips for writing better content:
Build informative content which will teach your audience.

Guide your writing to your ideal client

Rate and help the customers solve issues

Keep on learning too much for you
Summary
There are so many things you can do in search results that will increase your exposure. Any of it you can do without hiring an SEO business. The more you appreciate your website, the better it will be if you ever wish to hire someone.
Tiziana
Content Specialist at Ideal Visibility