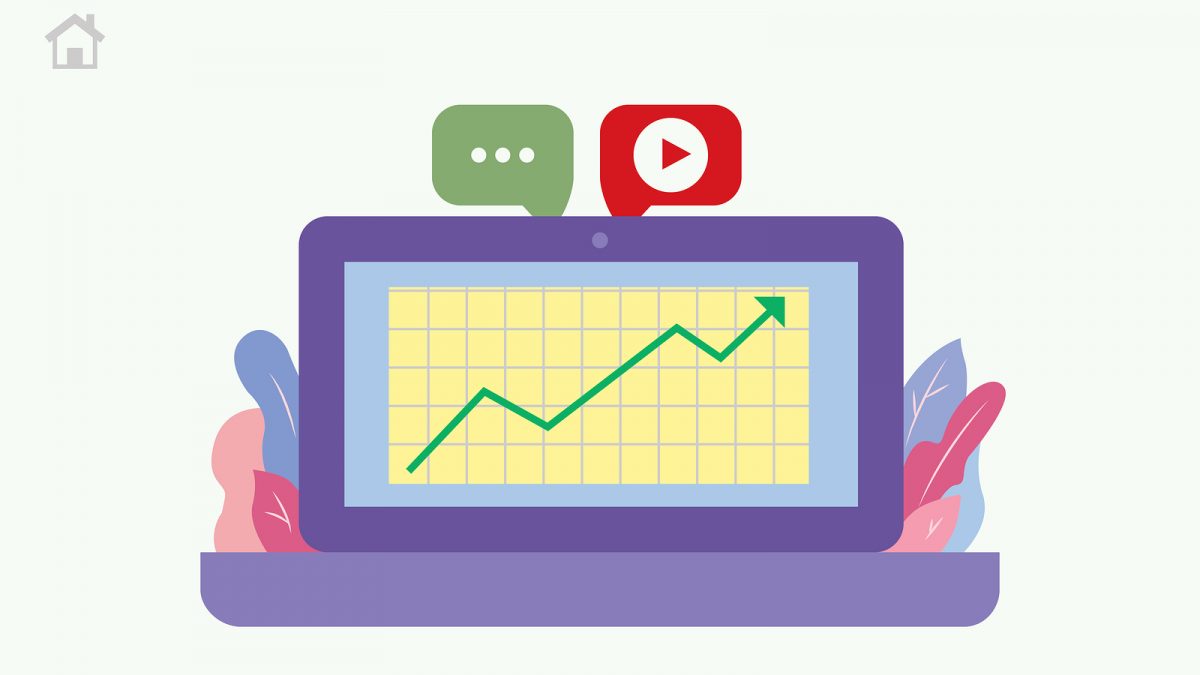 Social Media Statistics in 2019 you need to Know
1. More marketers have credited their exposure to social media.
It's not doubting how influential social media has come to be over the years. Business not known to the word has come into light with social media.
But like every other thing, there are steps to follow to achieve a social media status.
You would like to know your target audience.
Your brand has to be consistent and always relevant.
Your content should hold a visually appealing and captivating presence.
You should make your followers trust you and always want to patronize your products.
Give back to them by organizing giveaways, and this would help build followers and potential customers.
2. Social media has helped almost half the population of America achieve their big break.
Social media is a place where everyone stays connected.  The bigger fishes and even the smallest fry. These platforms give presents the opportunity for people to meet important persons that can take their brands to the next level.
This is a good reason you should be good and nice to your followers as they not only follow you but talk about you to their friends, who also do the same to their own friends and also engage your brand in comments and posts giving you more exposure.
3. "Shitposting" doesn't sit so well with a large number of people.
Here's the thing, you need your followers more than they need you. Having relevant content keeps people on the lookout for you. Being idle makes them unfollow you in the blink of an eye.
But sometimes even being idle is a lot better than "shitposting." No one wants to see the same irrelevant posts pop up a lot on their timeline and they would be more than willing to unfollow you.
4. Facebook might forever be the king of social media networks.
A whopping 74.5% of internet users, in the US alone, use facebook.
Now, we have Instagram, snapchat and other really cool social networks but have they really surpassed facebook? Has anyone?
Facebook is still the godfather of all these networks irrespective of how cool and trendy they are. Notice how everything asks you if you want to connect to facebook?.
Using a rough estimate, 288 million people use the Internet in the United States and out of those, over 214 million are Facebook users!. This also means over half of the US citizens are on facebook and I'm talking about just the US alone.
5. More people on tend to watch most of their videos on Facebook instead of YouTube or other Video related apps.
Now watching videos on Facebook is more convenient. Accessing the comments and checking out reactions makes it all the more fun.
This shows more users are choosing Facebook over YouTube to watch their videos. Might be time to try out the video option on facebook if you haven't, don't you think? You just might generate more awareness and income for your brand.
6. It's a lot easier to engage with people on facebook comment sections.
Have you ever watched a video on facebook? The comment sections are almost there best part. You can also react to comments, and it's a lot easier replying to people's views via Facebook.
It's time to face it, that simple sharing videos on Facebook is a lot easier and pleasing than using YouTube. Then the features such as Facebook live and facebook watch help you interact and keep up with your audience.
7. There are more bots on the internet than you'd think. More so, on Facebook.
Facebook announced that it had 100,000 bots. And by 2017, that number tripled.
Chatbox is a big deal and a great addition to help interact with your clients. Another good news is, you can design your personal chatbox yourself. This started out as at April of 2016.
8. Google Search and Facebook are at the top of their games.
Both Ranking 1 and 2 on surveys, it's no surprise Google Search and Facebook is dominating the internet. The business world owes quite a lot to facebook and googles ads, as they create more awareness and spread across information to millions of people.
9. Instagram is no more the new kid on the block.
Many people still think Instagram a newbie in the online world, but Instagram has been steadily proving them wrong.
Reaching over a billion active users, An attributed fact to this success has to do with a large number of popular and influential celebrities really active on this network.
There are Instagram influencers who do paid promotions and are like the Holy grain of business popularity. They generate a lot of followers and help brands that have been unknown before now, a household name.
10. Instagram ads are on the increase.
Instagram may be considered a newbie in the social media world, but it has imprinted its name in the sands of time.
Instagram ads are a great way to put your business out there. It helps you gain more exposure and also increase the engagement on your site.
11. Engagement on Instagram.
Irrespective of how Facebook is more dominating, reaching out to more Instagram active followers can do your brand better.
How do you create or make people more engaged on your page? Create engagement schemes like giveaways and discount charges. Instagram has made its way to the top; it's left for you to take advantage of this opportunity.
12. Twitter might be failing in certain places.
Twitter isn't exactly the best go-to source for business inquiries, unlike Facebook and Instagram. Most people focus more on trendy topics, and you might just slip in a trendy hashtag just for the sake of it.
13. Everyone prefers a good picture.
This is a no Brainer. Humans are moved a lot by what they see and text only tweets might be so boring; they might not get to finish reading it. But a pictorial representation helps them know what you are about. You might just get a retweet from someone who doesn't know what you're talking about Because they were captivated by the pictures. All good publicity.
14. Average Linkin user time is relatively low at 17 minutes a day.
This is not a good grounding as other social networks get more in a day.
15. But you might still want to hang on.
A reason why marketing on LinkedIn might not be a bad idea after all. Over 11 million powerful people on a site can make really great purchases.
Social media FAQs you might want answers to.
What social media should represent my brand?
In total,  there would be about 2.34 billion people worldwide on social media. Choosing a media to represent you should rely mostly on your content and audience.
Is posting similar contents across all my platforms a good idea?
In a short answer, it's just a no. People who follow you across different platforms do so for different reasons. You post the same content all over just makes them unfollow you on all except one.
How many people in the US use a social media account?
 The latest social media statistics show that 81% of people living in the US have a social media account.
How long does an average human spend on social media?
Mediatrix conducted a study which says people would approximately spend more than five years of their entire life on social media.
Conclusion: If there's one thing we can all agree on is that social media impact has come to stay. The type of audience you have also determined the social network you invest your time in.