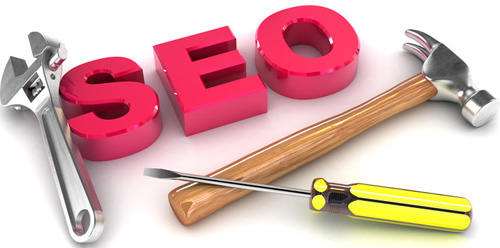 SEO Services: Why Do Local Businesses Need One?
That old family restaurant in your neighborhood, that mysterious cafe frequented by university students, and that old photography studio has become a school portrait staple. These are only a few examples of businesses that the locals recognize and enjoy but are increasingly having difficulty competing with more commercial brands.
For several, improving one's online presence seems to be as easy as creating a website from scratch and publishing an article once a week. However, any digital marketing professional can warn you that's not enough. Come in and take advantage of our SEO facilities for both local and foreign companies.
But why is recruiting a local SEO company like Ideal Visibility so vital that local companies can invest in it? Let's take a peek at the important points.
The easiest way to increase website traffic is to use SEO.
Over a decade, Google and other search engines improved their indexing websites and decided which ones to prioritize and present to users first. It takes a lot more today than it did in previous years, where it was enough to include the requisite keyword for each phrase. Businesses must adapt with better SEO practices as search engines get smarter.
As a small company seeking to compete with bigger businesses, SEO will make all the difference in driving organic traffic to your website. Remember that this entails more than merely ranking on par with a national restaurant chain. It also entails giving the company a better chance at attracting visitors who are genuinely involved in converting.
SEO is heavily influenced by website content and architecture.
Search engines are constantly on the lookout for content that can evoke a response and interaction from consumers, ensuring they will favor new and fresh content. Filling the web with boring old subjects shows that you didn't put much thought into it, so it won't help much.
When it comes to web design, it's critical that the SEO-optimized content fits in and, most importantly, that it's simple to use. This is for two reasons: first, a well-designed blog is easier for search engines to index, and second, visitors may find it easier to browse, lowering the bounce rate.
As a small business, this is the perfect place to showcase your uniqueness as a local brand and set you unique. Incorporating your exclusive identity into the sound of your blog posts, as well as the aesthetics and features of your website, all improve the probability that your future clients will engage with your brand.
The importance of strategic link building cannot be overstated.
White hat link building, or link building that won't get you in trouble, is another crucial feature of good SEO and what you can look for in your SEO service kit. Given that you'll more definitely be looking for more regional requests, it'll be tempting to cheat a little bit, such as through keyword stuffing and cloaking, adding the requisite position here and there, but bear in mind that this would lower your rating.
Link building has always been critical in creating a website's domain authority online. Google's Penguin Spam Filter, which is now part of Google's Core Algorithm, has made it simpler than ever for the world's largest search engine to find websites that use black hat link-building techniques, which can result in fines rather than higher rankings.
Anything hinges on keyword analysis.
Keyword analysis is the step in SEO that needs the most consideration. When a prospective user types a company or service into a search engine, keywords will significantly affect whether or not a particular website will appear. Since you're a small company, optimizing keywords to fit your location can be the difference between vanishing in a sea of search results and being in the search results of a customer who's only five minutes away from your location.
Search engine optimization is still changing.
Last but not least, it's important to note that SEO strategies are continually changing over time. Google and other search engines are more likely to focus on developing their algorithms right now to provide consumers with improved answers that fit their queries. SEO isn't something you should just focus on and forget about. It's a feature of your web identity that needs to be revised on a daily basis to persuade prospective clients that your homegrown company is worthwhile.
You won't have any trouble keeping up with the big kids if you use a clever approach and the best search engine optimization services. On the opposite, you should use your status as a small business to your benefit by reaching out to your target customers.
Conclusion
We may speak about how beneficial SEO is for your company, but seeing it in action is something entirely different. Search engine optimization can be very difficult at times, which is why you can employ a specialist SEO company to help you comprehend and appreciate it all, and, most importantly, to optimize its advantages for your company.
Tiziana
Content Specialist at Ideal Visibility