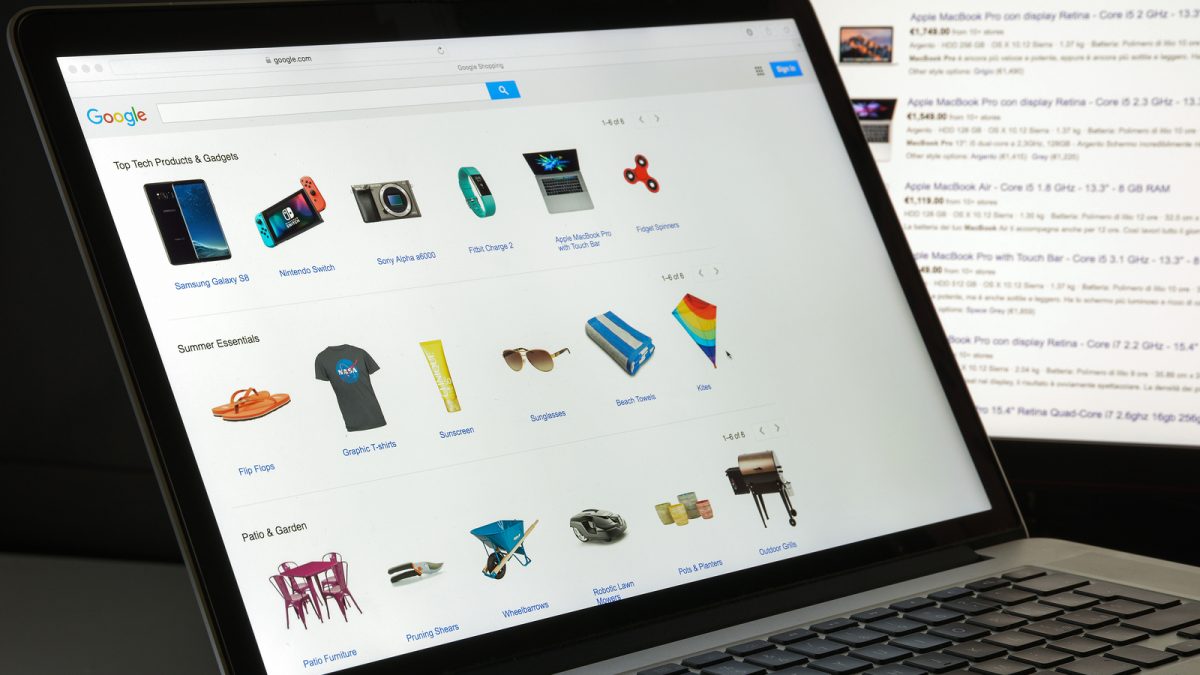 Guide To Google Shopping Ads, Simple Tips For Quick Wins
The dream of almost every e-commerce marketer is that their products make the top of Google search results. This is made possible with the use of Google's Shopping Ads.
When you make use of Google Shopping Ads, the chances that you will have rich results are definitely high. This feature allows Google users to see the product's image, its pricing, title, and sometimes, the review rating of the product. That's not all. If you plan on improving your sales, then this is one trick you should think of trying.
Look at these statistics. In the year, 2013, twenty percent of every shopping clicks emanated from Google Shopping Ad. This means that there is currently a myriad of options that you can access but you are tossing away when you refuse to market to those that make use of Google to shop.
To help you understand Google Shopping Ads, we have decided to put up an article about it.
Google Shopping Ads Are PPC Ads
One thing that you have to know is that Google Shopping Ads are essentially ads, meaning that they don't make up an aspect of the organic search results. To access this feature, you will be expected to pay.
Currently, Google Shopping Ads has a somewhat similar pay system with that of Google AdWords ads. For every click a person makes on the ad, you are charged.
This is why you have to optimize the description, as well as the title of the product making use of proper keywords.
Whether you optimize it or not,  you will still have to pay for clicks, and no one wants to pay for those clicks that are not clicked by those in their target audience.
Google Shopping Ads
Where Can You See Google Shopping Ads?
Google Shopping Ads are designed to be shown at the beginning of a search result. There are sometimes that you may see it on the right corner. Whatever case it may be, you will surely see it at the top, at the right corner.
This is fabulous news because the position it is sited on can easily be seen by Google users.
Google Shopping Ads Had Phenomenal Growth in 2018 Q4
A reason that a lot of marketers are in love with Google Shopping Ads is not far from the fact it is a great way to get to clients easily. You may be doubting this fact. Alright, let's look at statistics, as they never lie.
In the fourth quarter of the year 2018, there was a rise in Google Shopping clicks by 34%.
One could notice that growth in the usage of smartphones. From the third quarter to the fourth one, the impressions rose from 55% YOY to 111% YOY.
This means that Shopping Ads are now so effective that they earn both clicks and impressions. That's not all.
A study that was done from the first quarter of 2018 showed that about eighty percent of every retail search ads spent was given to Google Shopping related campaigns.
A different study done showed that money expended on Google Shopping Ads earned above eighty-five percent in retail ad clicks.
This means that as an owner of an e-commerce site, it is quite easy to benefit from this, as your reach will be increased by the right Shopping Ads.
However, Google Shopping Ads Aren't for Everybody
Now that you have gotten to this stage, there is a great chance that you are already interested in Google Shopping Ads. They are great for some, and not so great for others.
If your e-commerce site has products that are lower than five hundred, it is not so easy to get the necessary visibility. Though some may not see this as fair, Google is known to favor those sites that come with a lot of products, running into thousands.
Another thing you should consider is if you are currently in an industry that is highly competitive, you may get to see that the CPC- cost per click may not give you the kind of earning that you are seeking for.
One other thing you should think of is if your website can be said to be of high quality. If it is not, there is a chance that Google will ignore your products. Look at your website. Are there invalid messages, broken links or unresponsive content?
Get Started With Google Shopping Ads
If you have looked at everything and decided that you want to opt for Google Shopping Ads, that's great.
It is important to note that you will put a lot of efforts into it.
Start by creating a Google Merchant Center account. This tool will allow you to tell Google what products that you are currently putting on sale.
The next line of action is to create a Google AdWords account. This account can still be used in  running any type of AdWords ads. Once these accounts are set up and running, the next thing you should do is try to link them. This allows you to easily distribute your info between both accounts.
Create the Feed
Once both accounts have been set up and linked, it is important that a product feed is created.
What's a product feed?
This is the product listing of what you intend to sell online. The product feed is meant to contain a lot of information concerning every product you intend to sell, from the description,  title, price, URL, as well as the image URL. It is quite easy to see a list of those eligible attributes that can be added to the product feed. It is expected that you submit it in XML (.xml) or TXT (.txt) form.
For someone that is not a developer, TXT feed may work well for you. This can be done using Google Sheets. There are some other attributes that you have to add like ID, and there are some that may not be required. It is of great importance that you ensure every needed attribute be complete for every product that you intend to sell. You can then submit the product feed.
If by chance a product feed that doesn't contain every necessary information is submitted, Google will alert you about what and what are missing.
Now that your product feed has been submitted, try to wait.
Google will try to have the product feed processed, and it usually takes a day before you start to see it in the search results.
 Create a Google Shopping Ad Campaign
Once the feed is uploaded, the time to craft out that campaign is here. This is done with AdWords.
Sign into your account, then click on Campaigns on the menu.
Press the plus option there, and choose New campaign.
Click on Shopping as the 'Campaign Type', then select Next.
It is now time to input the specifics of the campaign.
Your Campaign Name
Merchant
Country of sale
Inventory filter
Bidding
Daily Budget
Campaign priority
Networks
Devices
Locations