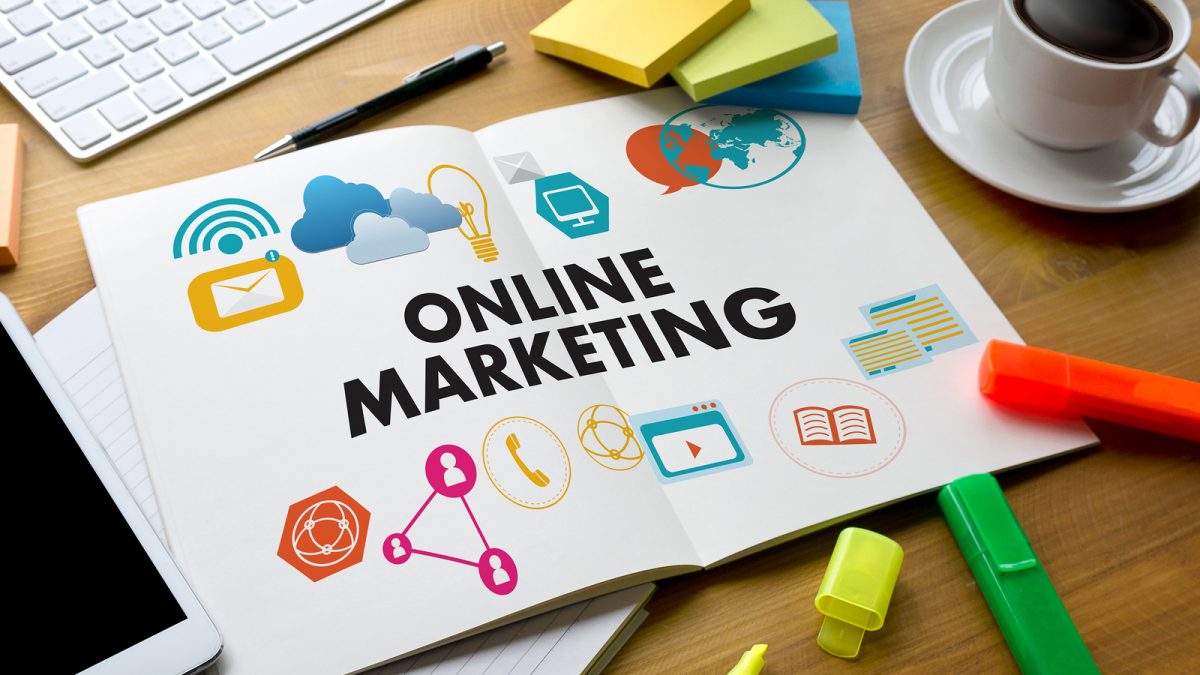 Free Online Marketing Course
If your search for free online marketing courses as lead you here, then it's your lucky day because I have designed a series of online marketing courses for you. You don't have to worry about hidden charges, as these courses come at no cost to you. I've put together a good number of courses from my list of favorite courses for your personal consumption.
A while ago, I got to teach at UC San Diego, what's more, I was awarded the search marketer of the year and I'm currently the pioneer of a premium digital marketing company. This should help you paint a clear picture of the value you'll be getting from this post. I have also integrated some amazing playlists at the base of this post.
Digital marketing courses for Newbies:
1. How to launch a website – creation and marketing tips for beginners.
As a beginner, the first thing you need to do once you've decided to kick off your digital marketing campaign is to build your own website. The wealth of your website determines the kind of leads you generate and the rate at which these leads convert to deals. The process of launching a successful website can be very complex if you don't know what you're doing. Hence this course:
What you'll learn from this course:
This course is designed to help you learn all that is needed for you to create an outstanding website setup. It also provides insights on how to successfully launch the site you've created for a lucrative digital marketing campaign.
This course will also teach you how to decide on an outstanding domain name, how to improve the site you've created, how to track your website, how to launch social media profiles, how to set up advertisements and lots more.
2. How to grow your online business?
The only thing that can make a company succeed with the intensity of the competition in any industry is – the company's consistency with its digital marketing efforts. There so many methods, tools, and ideas you can apply to your online business to make it grow. Although, if you don't know what they are and how to use them effectively, your business might suffer from stagnation.
This course will educate you on things that work and how to take advantage of them. This course is not intended for the provision of shortcuts, yet it teaches quick ways to grow your business as you scale your efforts for greater outcomes.
What you'll learn from this course:
This course provides good and credible understandings of the best ways to scale and grow your business online. Some of the lessons that you can't afford to miss in this course include: how to implement competitive examination with tools, how to restructure your competitor's techniques, and more.
3. Is SEO dead? My position on the matter
It's not novel, that most people consider SEO to be dead, or no longer capable of providing positive results for company owners. Well, let me give you the best advice of the century – give no ear to that kind of talk.
FYI SEO is here to stay, and it will be here for a long time. Although it has changed a lot lately, it is still as effective as it was when it was still fresh.
What you stand to learn from this course:
This course talks about the recent transformation of Search engine optimization and its impact on digital marketing. It also provides good insights into how to tackle this change.
This course will guide you through the setting of SEO, how the role of Google in search engine optimization, how to maintain a stable flow of natural traffic, and what the future holds for Search engine optimization.
4. How to research keywords like an Expert?
Many digital marketers and business owners are still undecided about the permanency of SEO, probably because of the instability of search engine optimization. Truth be told, even its most credible campaigns (keywords) is no longer referenced by digital marketers. However, you need to know that keywords are still capable of getting you your desired outcomes if you'll do apt research.
If you want to build websites and contents that provide answers to the requirements of your clients and set you up on the principal page of Google – do correct research.
What you stand to learn from this course:
This course entails the best techniques for searching keywords that are effective in directing natural traffic to your website.
This course will teach you other things, including the significance of market research, how to pick out principal keywords, etc.
5. Internal linking strategy – all you need to know
When it comes to numbering the most imperative ranking strategies, the second after the content is the linking strategy. Although back-links get most of the credit, the internal linking strategy is equally productive.
What you stand to learn from this course:
This course will teach you how to: hyperlink webpages, use links on each webpage, and the significance of tags.
6. How google ads work
Google ads revolve around pay per click – an ever-changing landscape – just like the well-renowned search engine optimization. Digital marketers that want to harness leads with this marketing campaigns must pay attention to the new features.
What you stand to learn from this course:
This course will help you realize the significance of visual contents in PPC ads, how to attract users with your marketing campaigns, and mobile ads.
7. AdWords extensions – the general idea
In the past, using AdWords without extensions would have gotten you – results that off the chart, but in recent times, AdWords are not enough. You need to supplement your AdWords ads with extension. Hence AdWords extensions.
What you stand to learn from this course:
This course is designed to teach you all you need to know about AdWords extensions and the ones that are most appropriate for your digital marketing efforts.
This course will educate you on the assortment of AdWords, dissimilarities between manual and robotized extensions, and the general idea of AdWords extensions.
8. How to kick off your social media marketing campaigns
This course is designed to help social media marketing newbies.
What you stand to learn from this course:
Through this course, you'll be able to learn how to target Ads, how to launch your social media marketing campaign, how to discover your demographic and more.
9. How to market your business on Facebook?
Facebook is one of the biggest social media platforms in the world, which makes it imperative that you learn how to promote your business on this amazing platform.
What you stand to learn from this course:
This course is packed with valuable information that will help you achieve your marketing goals on Facebook.  Through this course, you'll learn how to start your Facebook advertisements, how to capitalize on Facebook Groups and more.
10. How to market your business on Instagram?
Contrary to the general belief that Instagram is only advantageous to fashion and art trademarks, it is also beneficial to other online businesses and B2B companies.
What you stand to learn from this course:
This course is specifically designed for B2B companies – the difficulties they experience as they strive to create a presence on IG. It'll also teach you how to: advertise your items on Instagram, how to reach and engage your audiences and more.