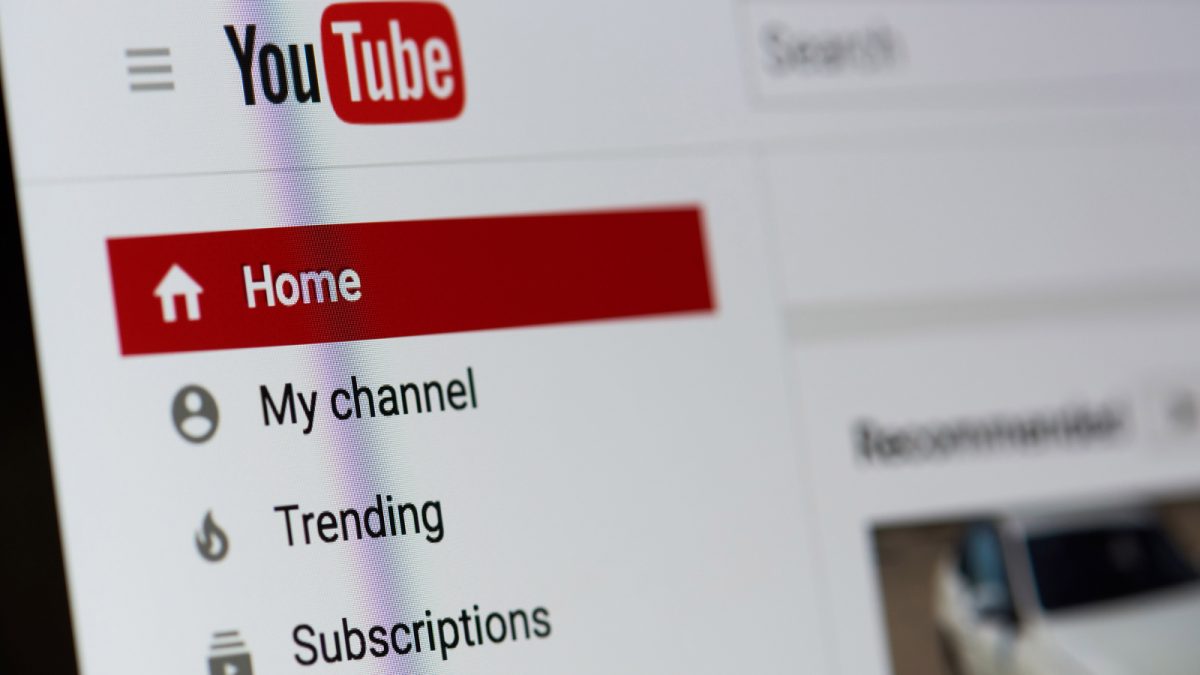 Easy YouTube Channel Ideas To Get More Views Fast
Smart brands understand the importance of videos, and that's why you will always see them creating one video or the other. To help you understand where you can start from, I will discuss various YouTube channel ideas, and what makes them stand out.
Why Your Business Should Have a YouTube Channel
Video marketing is here to stay, as research has shown that persons are more likely to look at videos than reading the text. When you make use of great video content, you pass the necessary information and heighten conversion.
Video marketing may not be new, but very few persons know how great it is. If they did, almost every content they have would be creatively made into a video.
When video marketing started, some brands felt it was a trend that would come and go, but it has continuously stood the test of time while being effective. The video won't go anywhere, that's why it is important that you exploit it.
When a person visits a website, there is a great chance that he or she would first click on the video than reading the text. A third of the activities done on the internet are usually watching videos.
More than 50% of online marketers have ranked video as a content form that has the largest Return on Investment. More than 60% of clients purchase goods and services after they must have watched a brand's social videos.
Merely doing the videos may work, but it won't offer you the immense benefits that come from running a YouTube channel.
Why is this so?
There is hardly any online user that doesn't know of YouTube. When a search is done on Google, YouTube videos related to the search usually makes the top of the search result.
YouTube currently boasts of more than a billion users, meaning that close to a third of every internet user is on YouTube. Daily, over five hundred million hours of videos are streamed.
Apart from that, YouTube videos usually show up on a lot of search engines, as well as YouTube. Do you know that YouTube is the second largest search engine, after Google? This means that uploading your brand's videos on YouTube has a larger chance of reaching a lot more persons than Yahoo, Bing, Ask.com and so on. A lot of smart brands have discovered the benefits of YouTube and would do anything not to leave there.
Should we burst your bubbles? Well, Google is the owner of YouTube, making the content on YouTube to be ranked on the biggest search engine in the world, Google.
Have you done a search on Google? What did you see? There is a great chance that there are YouTube videos related to that search, showing itself on the first page of the search result.
That's not all. The video is one content that is known to attract a lot of engagement, more than any other content. It is said that videos attract about 1200% more shares when you compare them to both images and texts at once.
YouTube Channel Ideas: What to Post
One thing you need to add in your video strategy is that your content should be interesting enough to attract your audience. No one wants to be bored. Immediately your potential clients find out that your content is boring, there is a great chance that they won't stream it, or bother looking at any other video content created by you.
While being interesting, your video content should never be led astray from your brand identity.
There are numerous ways to get this done, and to show you, we will analyse some on YouTube.
1. How-to's
If you currently have a service or product that needs you to offer an explanation of any kind, creating a how-to video is the right way to go. A lot of brands are known to make use of this because there has been a noticeable seventy per cent increase in the searches for how-to videos annually.
Ensure that your videos are separated into varying playlists. This allows you to add a few themes, and ensure your audience can easily find what they want.
2. Product In-Action or Tutorials
When writing content, there is a great chance that you have heard of the popular rule of "show don't tell". Well, the same can be said here too.
The video is a great way that you can show what that your service or product can do. Is it showing them how the gadget works? Or taking them along for a ride in that brand new car?
When you don't have the physical product to show your viewers, running an explainer video can work too.
3. Behind-the-Scenes
Who said you can't make use of videos to become more personal? Well, you can. Clients are known to love to view those that are working behind a brand. It won't be a bad idea to try and introduce yourself and your team to the world and show them what happens behind the scenes.
You can decide to act like Google. As a smart brand that knows what it wants, it encourages its employees to spend some percentage of their work hours, experimenting on those independent ideas.
Do like two of their employees, Nat and Leo, and show your viewers what's happening behind the scenes.
YouTube Channel Ideas: Examples
To buttress what was written above, we will look at two brands that understand how YouTube contents should be. We will analyse what they did well to allow you to understand better how to work on yours.
Red Bull
Red Bull focuses on its product's core values. Before we start to analyse this brand, it is important that you try and describe your service making use of adjectives.
Let's look at Red Bull, it screams of thrill, boost, extreme, energy and so on. How can you describe your product?
What Red Bull does is give users the impression that once they take it, they can attain whatever heights they feel like.
This means that Red Bull spends time, making videos that do not focus on the product only, but videos that focus on what the product represents. People watch videos made by Red Bull, and can easily connect to them without stress.
BMW
Have your audience segmented like BMW. BMW is one brand that knows their target audience, and they exploit it to their advantage. It makes use of its channel to speak to the inner 'car lover' in every human. What does it do? It carries out virtual road trips to make you feel you are behind the wheels, expert chats and product tutorials. It has a league of how-to videos.
Look at your product from every aspect available. Find out who the interest groups are, and craft out channels with contents meant for the various interest groups.