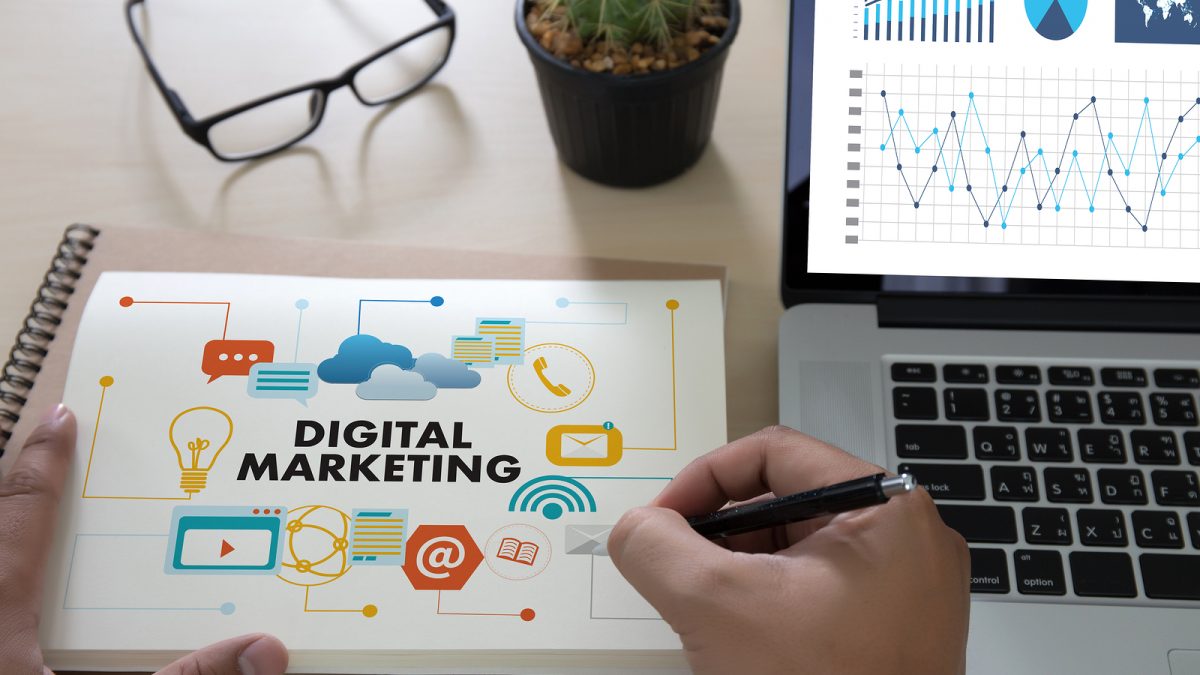 Digital Marketing
Digital marketing has been made easier and more marketer-friendly by the new updates and adjustments to social media networks over the years.
A good digital marketer has a good online strategy because it helps them
Have direction
Know who their audience is.
Know what their audience wants.
Know who your competitors are.
Know how to use the money to avoid wasting it on things that aren't really worth it.
Learn how to optimize.
News on Digital marketing as of now:
No more ads
Good news people. Ads are leaving the building. Google has finally let Chrome browser block unwanted ads no one wants to see, and that is not user-friendly. This would commence over the world come July 9. I know a lot of us can't wait because nothing irritates more than irrelevant ads. I'm already itching to get see how this works out.
I know some of you might be worried your ads fit into this category and might be taken down, well you do not need to worry as you can head on to Ad Experience Report which is located in your Search Console and do a quick run up.
If you have viewed specific questions, Quora can now retarget you.
You can now place ads on Quora which retarget people who visit specific question pages.
The main idea is to target people who asked specific questions at a relevant timing. And not giving them results of something the probably ask weeks or a year ago Which wouldn't be of much benefits to them.
A new use for Activity cards
It's been over 20 years Google came into our lives and oh has it made it easier. And it seems to be doing more now with the use of activity cards.
This way, when you search for something you've already searched for In the past, the activity card pops up to let you know this.
Now, you can keep a record of your previous searches with an activity card. This can help you locate what it is you looked for in the past. You can save search links on your activity card by long pressing them. Pretty neat Huh?
DuckDuckGo (DDG) Is making waves
With over 9 million recorded searches in the past year, the search engine, DuckDuckGo seems to be having quite a lot of visitors over the years. This is more than double of what it was as at 2016.
Well, the reason people could be ditching other search engines for this one is that has default privacy, and we all appreciate a little privacy, don't we?. There are other search engines that enable your privacy too, but DDG takes it seriously.
The relationship between your internal links and your rank
This was some good news as Google's John Mueller  Suggested that your rank would not be affected by your internal links. Now if This isn't cool, I don't know what is. Internal links help users move from one place to another, and this doesn't affect your rank positively or negatively.
Snapchat conducted a report about the reasons people use certain apps.
Yes, snapchat actually did conduct this research. People use social media apps for totally different purposes. Could be to find old school friends to looking for love or just telling a story about your travels by showing really neat pictures. Whatever it is, we are our social media the best way it represents us.
Social media might share one ground, which is connecting people. But snapchat has found the different reasons people use certain apps.
They result they from their survey is concluded as shown below :
Snapchat
Talk to family and friends.
Share pictures
Use latest filters
Share videos to people.
Talk about everyday experiences
Twitter
Follow news and current events
Follow trendy discussions
Follow trendy celebrities
Learn about subjects of interest
Share your views
Facebook
Talk to people
Talk to family
Share pictures
Have direct messages with people.
Learn about upcoming parties or concerts.
Instagram
Share pictures with the public
Chat with friends and family
Follow up on celebrities and celebrity news.
Share everyday experience.
Share and forward videos.
YouTube
Learn about new subjects
Learn about the latest product release In the market.
Share your own videos
Get the latest news on celebrities and the entertainment industry.
Find Specific products you might be interested in.
 Now one thing you can get from this is to determine your target audience. As a digital marketer, you're probably marketing in the wrong domain.
Yes, Instagram video schedules are now a thing.
Before getting too excited, you should know this is for a selected view. But we hope for sure it'll be made available to the general public in no time.  As of Last month, Instagram began the feature of scheduling you videos for business. If you are already a member of the Instagram marketing, you have nothing to worry about as this feature is open for you, just access it through the Content Publishing API beta program.
Why you need to be visual content aware as a marketer
Every marketer needs to be content aware. You need to know what to post, how to post, and when to post. You should make your analysis and know what viewers want to see more than what you want.
More times than none, people prefer watching videos to get the information they need. We weren't kidding when we said the future was visual.
You can engage Facebook users by doing a live stream. More Facebook users enjoy live streams to other forms of video.
Being the night owl has its benefits – Posting at night makes your own brand the focus of attention. This is because your competition basically posts only during working hours.
People respond faster to short posts.– Again, no surprise as people hates to read something that drags on for a long period of time.
The five biggest platforms for marketing right now.
1. Instagram: it's no surprise as Instagram creates a more visual content for viewers to know what they are getting into. Instagram now has more than 500 million monthly active users and a strong audience for a digital marketer.
2. Twitter: With over 327 million monthly active users, Retweets and hashtags might just be what your brand needs. Twitter is interactive social networks, and most influential people use it.
You can promote your brand by
Promoting Tweets
Promoting Trends
Website Cards
3. Pinterest: Pinterest has made its way to be one of the most sorts after advertising sites. What Pinterest is doing right?. They let you search for what product it is you want, and images are built around custom production.
4. LinkedIn: LinkedIn is another social platform that revolves s around the B2B market. And it does so primarily.
LinkedIn has about 227,000,000 monthly active users, with almost equal number of female and male users. 61% of all users fall in the 30-64 age bracket.
Great audience if what you're marketing fits nicely.
5. Snapchat: Snapchat now 301 million monthly active users .this now makes it one of the best platforms for digital marketing and competition to other social media sites.
It has an active user base, and marketers show their products through the use of pictures and stories.
Irrespective of the bad publicity facebook garnered last year, Zuckerberg claims that company saw a revenue of $16.91 billion in Q4 2018, up from $13.7 billion in Q3 2018. So I guess good or bad publicity is still good publicity.