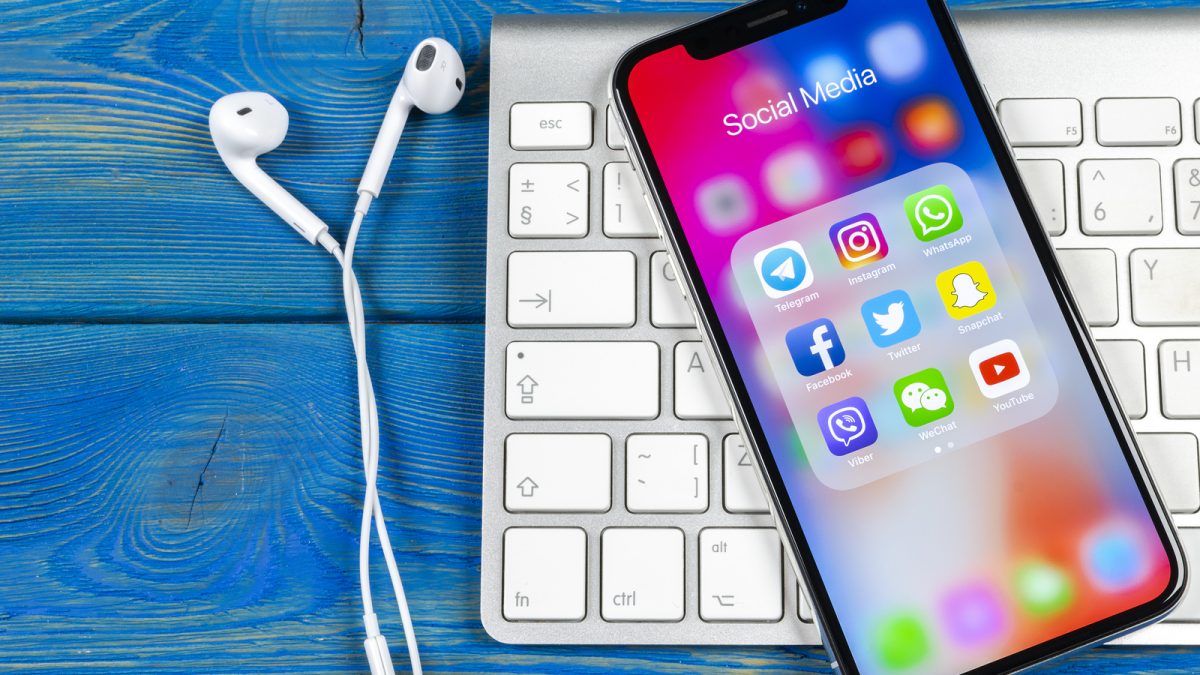 8 Social Media Applications For Creating Killer Visual Content
As 2019 starts, it is important that you master the art of crafting out appealing visual content because the competition is currently fierce.
Well, as luck would have it, there is a myriad of social media applications that you can make use of while designing your visual content.
We will discuss some that can help you craft out, edit and improve the visuals you are making.
Currently, the competition is so fierce on social media that if you are lagging behind in creating great visual content, you may lose a lot of clients and prospects. At every second of the day, you should be on your A-game, and that's what a great content offers.
It is common to see a lot of brands churning out great visuals because they know that visuals appeal to people better, and allow them to gain popularity.
The truth remains that not every brand is capable of hiring the best of videographers and designers, or that expensive equipment, but with these tools disclosed below, you can create high-end visuals without spending a lot.
To begin, you just need your smartphone.
1. Snapspeed
This has been in use for a long time and can be termed very effective. It was created by Google and is very popular amongst visual a content creator. As a popular app, it can allow you to take a picture with your smartphone, and you can edit it to the extent that one would think a professional did it.
There are a number of inbuilt filters that you can make use of, that are way better than the normal filters on Instagram.
Or you can use it to do a custom edit, whereby you can make use of the myriad of tools that the app offers. You can edit the picture to the way you want it. It is quite easy to download the app on your Android or iOS device.
2. Boomerang
When Boomerang came, like its name, it had a great impact on the scene of social media applications. How does it work? It starts by adding a collage of pictures together into an animated image. It is not like the usual GIF, as it plays both forwards and backwards. This app is used a lot by different brands and ordinary users. A great aspect of this is that features in it never go old.
With Boomerang, it is possible to alter a normal shot to a funny one. It can be used to make behind the scene or action shots for your products and brand.
3. Social Media Application: iWatermark+
This app is created to brand images, permitting you to include logs to any video or image you have created. As its name states, the logos created usually look like a watermark. This means that this app allows you to both brands the image or video and stop others from thinking of taking credit of your visuals.
This app allows you to either put the watermark on every picture individually or do it as a batch. It is quite easy to upload numerous logos, or you can decide to create the watermarks yourself using the app.
The app, iWatermark costs $4.99 for an iOS device, and $3.99 for Android devices.
4. MuseCam
This is another app that can turn your average picture to one touched up by a professional. It has an inbuilt camera that allows you to take pictures using the app. This feature comes with independent controls and custom exposures. This means that you can easily control the quality of the pictures taken. It is also possible to edit them using the myriad of tools, filters and hues that it has.
MuseCam comes with more complex tools such as Depth of Field, which allows blur to be applied to the lens. This app can be downloaded free and works on solely iOS devices.
5. Manual
Like its name states, this app allows you to manually take the snapshot, and alter it to your taste. It is similar to MuseCam, as it comes bearing an inbuilt camera that allows you to customize the picture.
It is quite possible to alter the ISO, shutter speed, white balance, and focus. A lot of persons that have no experience with picture taking may not know what those terms are, and how they can enhance the pictures. It is quite easy to understand after few uses, as this app allows those that know little or nothing about photography take pictures like a professional would do.
The app takes it up a notch by allowing you save the photos in RAW form.
This means that the pictures are taken without compression. For those that are new to photography, what this means is that you have access to high-quality pictures.
It can be downloaded on your iOS device for $3.99.
6. Social Media Applications: Adobe Spark
The video is one aspect of social media that seems to be loved by users. This means that a smart brand should have an app that it can use to make an appealing video.
Any product that has the name, Adobe attached to it is sure of high quality, and the great aspect is that it works on your smartphone.
With this app, it is quite easy to shoot, as well as trim videos that will appeal to your followers on social media. You can have a soundtrack chosen, and even input your own pictures.
Adobe Spark goes on to add the cinematic motion automatically to the video. One thing that blows the mind is that all these can be done in mere minutes. The app can be downloaded on your iOS device for free.
7. Adobe Spark Post
If picture editing is your interest, you should consider the Adobe Spark Post, as it has a myriad of pre-designed templates that you can work on.
It is also possible to have your pictures and text uploaded, and then select from the design filters the app has.
Text resize, hue and resize features are available, and you can easily mix the chosen pictures into collages.
When you upgrade to the premium package, you can craft out branded templates and images.
With the auto-resize feature, images are resized automatically to meet the dimensions of Facebook, Pinterest Instagram and so on.
8. Social Media Applications: Quik
You can have the best of videos and photos with the app, Quik. This app allows its users to churn out high-quality slideshows.
One aspect that blows my mind is that it was very easy to make use of. All you need to do is to choose the video clips or pictures that you intend to use, and the app does the rest. Isn't that cool? The rest usually consists of adding effects, transitions, as well as syncing it to music.
You can decide to have it customised with your music, text overlays, as well as emojis. It is up to you to select the image that you want to be featured.
It is quite possible to upload seventy-five images and videos, as well as select from any of the twenty-three themes.
The app takes it up a notch by permitting you to opt for the sizing, be it wide-screen, vertical or square, that will fit the social media channel that you opted for.