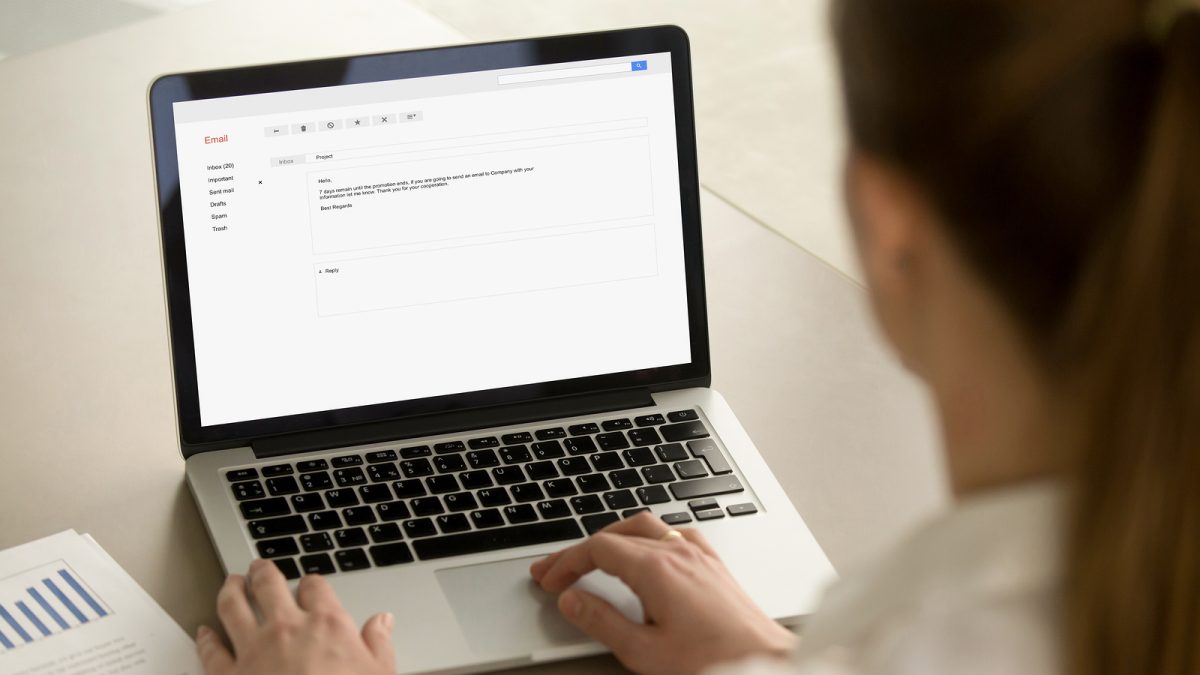 6 of the Best Proven Gmail Remarketing Strategies
When it comes to marketing, we know that the email is a rather powerful tool but then again, remarketing is also another very powerful tool. Now, what do you think would happen when you put these two uniquely powerful tools together? You get the most incredible, highly customer targeted and audience-relevant tool yet.
We would be learning from the head of email marketing for Ideal, Dustin Baly as he goes over 6 of the best strategies proven to make email remarketing work.
In case you are not conversant with the scenario of remarketing, let us replay it for you. So let us say you visit a website on a one-time basis and all of a sudden for weeks upon weeks you keep getting ads for that site on your browser. Now just imagine if these ads were showing up in your email? Chances are you will be sorely tempted to click on at least one of them. This is because unlike ads that surround us in our browser, we are most times unable to block them out as they are rather specific and targeted. Sometimes, it is difficult to even differentiate between ad emails and regular emails
This isn't the case with Gmail mind you, there are several ways of using Gmail as a remarketing tool and these are some of them explained in details.
Email Subscribers Who Are Yet to Make a Purchase
When we look at the strategy of remarketing, it shows us that it is essentially aimed to target people who have indicated some form of interest but are yet to make a purchase right? Yes, we can agree on that. Now, this is because for someone to readily give their email, it means that on some subconscious level, they are interested in what you have to offer and thus, this makes them perfect candidates for "subtle reminders". These reminders are mostly in the form of promos, coupons, and various other offers.
Email Subscribers Who in the Last 3 Months Have Not Opened Your Emails.
Despite our best efforts, we do know that it is almost always inevitable for a subscriber to neglect our emails. The idea here, however, is that if they have not been completely unsubscribed, then the can still be engaged via Gmail marketing. This strategy just happens to rely heavily on the power of proper segmentation a personalization. For the sake of this our illustration, we will be basing our segmentation on the level of engagement of emails. For this, you will most likely require the help of email software. This software should allow you the option of creating lists based on how users are engaging with your email. One of these lists should be based on users who have not had any interactions with your emails in the past three months. Why three months? This is because even though they are not indicating any interest now, they indicated interest once before and the timeframe is still realistic enough to get them re-engaged with the products or services and rekindle that interest. The best way to go about this is to get their attention using humour and emotions. Remember to keep it short, simple and unexpected.
Unsubscribed Customers Who May Still Make A Purchase
In marketing, it is very important to retain ones, customers, as statistics have shown that keeping an existing customer would actually cost 5x less than it would get a new customer. Plus the rate of making another sale to an already existing customer is at a 60%-70% while making a new sales to a new customer is just about 5%-20%. Now we know that the numbers do not lie.
With email remarketing, there is a way to still reach your customers even after they have been unsubscribed completely. This includes tailoring targeted ads to reach them across different platforms such as Google and Facebook; using information gathered from then via email software. These lists can be uploaded on any platform to a targeted audience giving you the opportunity of making a match. Since you already know details of these previous customers, these ads can be tailored specifically to match a previous purchase they have made.
Form an Interaction With Recent Visitors to Your Website Who Are Yet to Submit Their Emails
One great feature of using Gmail is that when retargeting, you do not even need a recipients email, all you need is to draw up a remarketing list. Basically, when you have a visit to your website, the visitor can be traced and added to your remarketing list. This list can then be used in creating a target-specific Gmail ad. These ads, in turn, get sent to the user and would appear at the very top of their inboxes. This service from Gmail is available to users who have registered Google email addresses. Also to use this feature, your marketing list should hold at lead 1000 users on the minimum from the last 30 days.
Target New Audiences That Are Similar to Your Best Customer
Apart from keeping your existing list of customers which is great, venture out and reach for new audiences. This search can be narrowed down by tailoring your ads to focus on the unique features of some of your best customers. This way, your target audience would be those who are similar to your best customers. According to Google, when you add similar audience features and Gmail ads, you are more likely to reach twice the number of users who would normally be attracted to and click your ads. Therefore if your list includes a customer who has made purchases in the past, chances are, you are very likely to attract users who would make similar purchases.
Create Awareness to In-Market Users Who Are Yet to Visit Your Website
In-market audiences are simply users who have been making researches and are most likely considered actively seeking to buy services or products similar to yours. Focusing on this group of users is generally beneficial if the aim is sales conversion. This strategy works best with users who require an extended period of time to make up their minds on their purchase. In this case, you can actively influence their decision by constantly providing them with steady supplies of contents relevant to their search and related to your brand. This is a means of reaching users who need to explore extensively before making up their minds and with the information you gather from Google, you can reach them right in their emails where they would least expect it. Also if you have a great opportunity, you can reach them just at the right time in order to influence their decision of purchase. Again this feature applies only to users who have existing Google accounts.
One of the surest, most powerful and perhaps versatile ways of reaching and connecting with people is emails and when combined with the beauty of remarketing, it is simply a force on its own. Try these strategies with Gmail and see for yourself the increase in the influx of new and the return of existing customers.