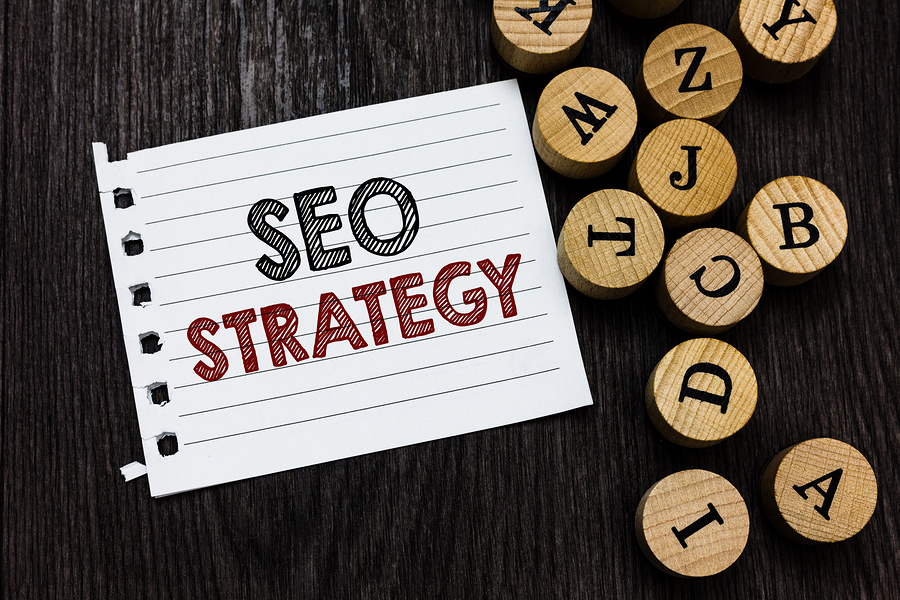 4 Black Hat SEO Tactics How to Fight Them
Like almost everything on the internet, the SEO has its dark sides. This is what is called black hat, and Google hates it a lot.
We will discuss a few black hat tactics, how they can be spotted, and how they can be avoided.
What is Black Hat SEO?
This involves making use of some practices in a bid to violate the terms of service of the search engine in a bid to increase the ranking of a site.
This has the aim of toying with search engines to get on the top of search results. This is clearly a way to cheat.
One thing that a lot of persons know is that SEO doesn't take a day for its effects to start showing. It is not quite easy to be on the first page of a search result, and being on the first spot of that page is very hard. It may take long months of religiously doing SEO before you can see results.
For those that are impatient, they make use of Black Hat techniques to bypass the long procedures and weeks of waiting and get to the first page quickly. This may sound nice to you, but it is wrong.
This is pure cheating and should be avoided. Once caught by Google and other search engines, you will face some hard consequences. You could be being banned from showing on the Google search engine or other search engines, your rankings may fall, and the reputation of your website is doomed.
It is best you try to avoid Black Hat SEO techniques. This is why we will list some black hat practices that must be avoided.
Black Hat SEO Tactics: Link Building Techniques
1. Link Schemes
A major aspect of SEO is external and internal links. This has made some persons come up with crooked ways to alter the links in a bid to improve on their ranking. This should be avoided. The following are link schemes that Google advises should be avoided:
Google outlines the following examples of link schemes:
The purchase or sales of links that pass PageRank.
What Google means that purchasing links, or those posts that come with links is illegal. Trying to exchange links for goods or services should be avoided. Giving an alleged free product for links should be avoided.
Excessive link exchanges
The scheme of telling someone to link you, and you will link the person should be avoided. The idea of creating partner pages meant solely for cross-linking should be avoided.
Making use of automated services in a bid to craft out links for your website should be avoided.
Using of illegal or suspicious links that can't be vouched for the owner of the site should be avoided.
How Do You Spot It
Any link that is not related to the content or seems unnatural to the page content most likely falls under a link scheme.
If a person tries to offer you money for a link, just reply in the negative.
How Do You Avoid It
A great way to avoid running into troubles is to try and make use of only white hat SEO link practices.
This can be done by crafting out great content and try to nurse relationships with the leaders in your industry. This will offer you reputable links.
2. Link Farms
These are sites that were crafted out in a bid to build links. Those sites that are linked to the 'link farm' are linked to other sites, in a bid to improve the PageRank of the site.
Google views links as the indication that a website has great content and can be termed a leader in the industry. Every link is seen as a vote to show that the website is well managed. If those links are gotten from bad sources, then there is a problem.
Google is always out to track Link farms, and once noticed, those sites that are linked to it suffer. To avoid this, try and create great content, and have it promoted to your target audience, as well as leaders in your industry.
How Do You Spot It
One way to ensure that a website is not currently linked to a link farm is to crosscheck its PageRank. It is important to do that before you decide to link to any site or accept links from a website. This allows you to be on a safe side. Normally, a link farm usually has a myriad of links, but an extremely low PageRank.
To check this well, you may need to make use of SEOQuake.
It is also easy to see if a site is a link farm by looking at its content. If it looks like an online directory that doesn't have any category, then it is a link farm.
How Do You Avoid It
Try and get links from those sites that post great content, and ignore sites that seem unethical.
3. Sneaky Redirects
As its name states, these are not the normal redirects that you know of. The sneaky ones are those that are made to trick search engines. They normally come bearing a lot of keywords that force the search engine to redirect to the genuine page.
What happens is that the search engines will see a piece of content, and the users get redirected to another thing that's not related to what the search engines are shown. This goes against Google's Webmaster Guidelines.
How Do You Spot It
It is not so easy to spot sneaky redirects without the appropriate tools, that's why you should consider making use of 'Fetch as Google'.
This tool permits you to view the content of a website like Google does. If what Google sees is different from what visitors see, then you have this problem.
How Do You Avoid It
Try and make use of redirects properly. Make use of them when you are doing a website transfer, migrations to HTTPS, and so on.
Try and see if any member of your team is doing sneaky redirects on the site. Try and remove such redirects to avoid facing the consequences.
4. Private Blog Networks
A PBN is a league of websites created in a bid to transfer links to a site. They are dedicated to creating a myriad of links from websites with high quality. Usually, the websites pay the PBN for the links. This sounds great when you look at it superficially.
Those websites that are under the PBN are not usually updated, hence do not do so much of internal linking. To Google, this is a red flag, and if Google realizes that your website is involved in PBN, you will face some consequences.
How Do You Spot It
This, like the previous one, can't easily be spotted. To see if a website is a member of a PBN, you should check if every site that is linked to it does the following:
Duplicate content,
Similar site design or even backlink profiles that are the same. If you see a lot of similarities, then the site is under a PBN.
How Do You Avoid It
It is important that you find out where your links are emanating from. Look at the consultants that you are using to ensure that they are working with legal sources.