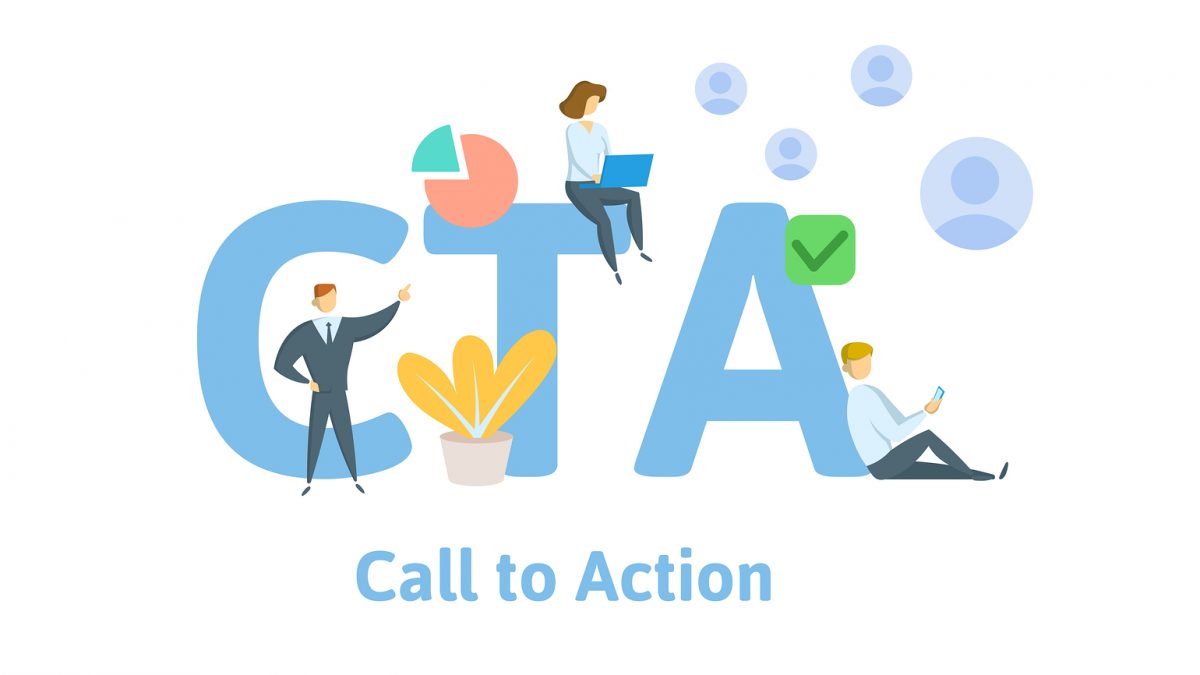 18 Of The Best Call To Action (CTA) Examples
A call to action (CTA) are instructions given to a reader to get them to do something. CTA help readers explore other apps, try new activities and check out new services.
1. Pinterest:
The Pinterest home page has clear windows that focus your attention on continuing with Facebook or connecting to your Gmail account. By doing so, it gives you a feeling of continuity on something you have already started. This gives Pinterest your information from your Facebook Application Programming Interface (API), it also helps back up your account just In case you forget your Pinterest password by connecting to your mail.
2. Spotify
Over the years, Spotify has been a great go-to for music. Their call to action is simple and straight to the point. In a green bar, it says "Get Spotify free." They use a word most users look out for which is "FREE." The green clickable icons draw you in, wanting you to learn more about a pretty good offer.
3. Dropbox:

The icon on a dropbox screen says "Try dropbox free" and the other CTA "Get dropbox basic" which helps summarize what the company is about. Again the CTA uses a key phrase most internet users relate to, and that is the word "Free" catches a readers eyes faster.
"work better, safer together" Let's you know of what the company is about.
4. Flipboard :
Flipboard has a plain backdrop making their CTA boldly enunciated. It clearly states "GET INFORMED, GET INSPIRED." This gives You an impression of what the company is about which is a magazine.
You are then greeted by the "Stories Curated for you" and the bright red box of "Sign up." This makes Flipboard tell you everything you need to know about them with such simple and short sentences.
5. Change. org:
Where your CTA goes a long way in convincing your clients and making sure they don't miss it. Change. Org welcomes you with "THE WORLD PLATFORM FOR CHANGE." This makes you wonder how you can create a change, and it completes the statement by saying "Start a petition." The red button is unmissable as red has a way of drawing you in.
6. Looker:
When you open Looker, you see the CTA covering almost all the screen space. You can't miss it even if you tried. it goes "THE DATA YOU NEED NOW, A PLATFORM OF TOMORROW." This sentence alone is quite appealing, and you might be curious.
A couple of actions are stated below which are ."Start Your PoC" or  "Tell Me More." given the viewer's options to go by. The backdrop is also appealing, and it uses a red color for a CTA, and we all know how inevitable it is to the human eye.
7. Blue Apron:
Blue apron starts with a discount applying sentence on the screen. Now there is something humans never get tired of, and that's a good discount.
The beauty of Blue aprons CTA is the fact it gives you two choices in total contrast of each other. first, it gives you the option of accepting the coupon and another of rejecting it with a "Reject $30 off" button.
Now, who would want to give up on free Money? Not only does it make you stop to think, but it also has a countdown timer that prompts you to think fast. Even if you don't need the free $30, you'll be sure to click On the bright red "Get $30 off".
8. The Persuasion Revolution :
The persuasion revolution has it boldly written in black, which stands out in their white backdrop, how you can learn persuasive hooks on your clients. Now, who wouldn't be interested in that?.
It gives a clear description of what they are about and not only that, they have a red button, asking to let them persuade you.
Now when you see this, it makes you realize these people know their job and knows it well and letting them persuade you gives you a clear understanding of how good they operate.
9. Hot Jar :
Here we see again the attractive red button and the "free" user-friendly CTA bait. It lets you know what they are about from the bold black words on the screen. And just below the "Try it Free," it adds another enticing appeal of "No credit card required." Now wouldn't you want to try that?
10. Campaign Monitor:
The CTA reads  "Make your emails unforgettable." Now anyone looking for solutions would know straight away this is the service they need. It also features "more than two hundred and fifty thousand businesses worldwide trust Campaign Monitor" and "no credit/debit card required" making it not only trustworthy but user-friendly.
11. Pocket:
The pocket homepage has quite a beautiful and purple background. It encourages you to "put knowledge in your pocket" while giving you an opportunity to sign up with Google which saves the Stress of having to sign up with names, and passwords. It also offers the opportunity to sign up the known common way, therefore not leaving anyone behind.
12. Bulletproof :
Not only does bulletproof have a bright and unmissable color combination, but it also features scrolling CTA with persuasive clickable red buttons such as "try this now" or "get $20 off".
13. Tax Jar :
Tax jar offers a straight forward statement at the top of the screen which says "Spend Time on Your Business. Not Sales Tax." as it offers to do the work for you itself.
14. USabilla :
At the very top of the screen, it states "Build Future-Proof Customer Experiences." making you aware of their services.  For future enquires, you can "Request for a Demo." Giving visitors a chance to understand their services.
15. Sleeknote :
The heading at the top of Sleeknote can be quite appealing, but I'll tell you what would top that, the  "Say goodbye to annoying popups."
Everyone hates nasty interruption and Sleeknote is giving you a solution and also a "Start a 7-Day Free Trial."
16. Viral Loops :
Viral loops have quite odd but enchanting colors. Visitors get a look at "Referrals Made Easy for everyone " at the top of the screen. Who doesn't need more referrals? I know I do.
It sites a "Try it for free" in an appealing red color and another CTA requesting for a demo.
17. The Skimm :
First, the headline on the Skimm website makes it intriguing as it "Making it easier for you to live smarter." it also A brief and straight forward explanation in what their services entail.
With its simple design, It makes you aware of the millions already signed up with them as it urges you to do so too with a bright green button.
18. CISCO
CISCO uses a whole different approach as it doesn't ask you to sign up or try something for free but instead goes with "are you ready? " Just under the "Next wave of the internet requires the next wave of security."
The black and white is a change from the above mentioned. It captures our minds like something from a sci-fi movie. It has nothing much to read so this prompts you to click on to know if you are or aren't ready.
Important Note.
A great CTA can communicate better to your audience than you can imagine and you should always have that in mind when picking up a design or words. You should also be aware of how the above CTA gave a brief description of their services while making it colorful to look at.